How do I Succeed in Online Marketing?
We're the first people to admit online marketing can be confusing. Website management, social media, advertising–there's a lot to do. It can be hard to fit everything into your busy schedule, especially when you're not an online expert. This leads to overlooked opportunities, leaving you behind your competitors. If you're already feeling stressed, don't worry. The Media Monster team has compiled a list of 5 essential tools for every business. Keep reading to find out what you should be spending your valuable time and money on.
#1: Web Design Agency Los Angeles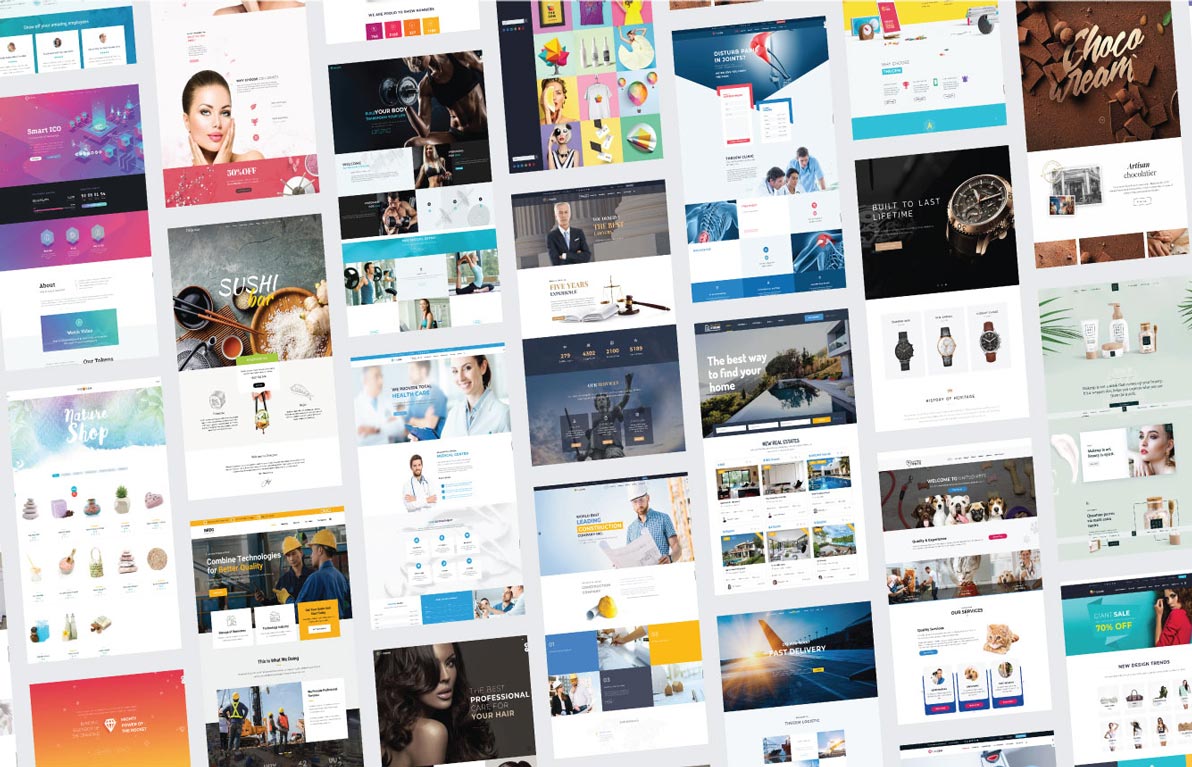 First things first: if you want to be successful in online marketing, you need professional website design. And while there are some great DIY options out there, they don't guarantee success. An expert web design company can make you a website that will help you reach your goals. Customers decide within .05 seconds whether they like your site or not. So if your design isn't on point, you're missing sales and engagement.
Good Web Design = Good Online Marketing
Are you currently running your own website? We have a web design team that can help you with coding, updates, redesign, and more. A fast, clean website is one users will return to time and again. Additionally, you'll be building credibility with your target audience. In the world of marketing, a website is your essential first step.
#2: Los Angeles SEO Agency

You may have seen this term around the Internet and wondered: What is SEO? Search Engine Optimization is the way marketers make content attractive to search engines. Whether it's a website or a blog post, SEO helps your content rank higher in searchers.
Online Marketing is Easier at The Top of  Google
If you're wondering why you should care about SEO, here's why: Over 75% of clicks go to the first page of each Google search. And since the algorithms are always evolving, we recommend using an SEO expert. Trust us on this. The puzzle pieces involved in getting a number-one ranking on Google are hard to fit together. Link building, careful copy editing, and off-page strategy are all parts of strong SEO. If you're not up for hours of this each week, a professional team can put your business on the map.
#3: PPC Agency Los Angeles

Advertising seems like the ultimate no-brainer for online marketing success. 87% of small businesses advertise online. Yet many companies make crucial mistakes when they decide to start campaigns. They leave out calls to action, don't optimize ads, and don't set the right goals for their ads. Then they wonder why they're not getting results.
Stop Wasting Advertising Money
Our advice? Instead of wasting your valuable time scouring the Internet, try asking the experts. Our marketing team knows the latest trends in advertising. They create Pay Per Click campaigns that deliver interested customers to your site. Or, craft Facebook and Instagram video ads that rack up views and new customers. Either way, good ads should deliver results that affect your bottom line, every time.
#4: Email Marketing Services Los Angeles

The results are in, and everyone agrees: nothing gets and keeps customers like email. Do you know of anyone who doesn't have an email address? More people open and engage with their emails than any other online marketing medium. And since email use is predicted to keep increasing, you can bet it's a must-have for every business. But copywriting isn't everyone's calling. If the term "click-through-rates" has you scratching your head, call the experts.
Email is the Swiss-Army Knife of Online Marketing
Professional email campaigns can build credibility, attract customers, boost your sales, and more. What's more, they're customizable and cost effective, building relationships with customers. Our content writing and graphic design teams love designing custom emails that drive results. If you want a direct line to your customer, email is the way to go.
#5: Social Media Agency Los Angeles

Last but not least, your online marketing needs a social media presence. If your company isn't on social media, now is the time to join the party. Studies show social media is the most cost-effective way to promote and build your brand. It helps with everything from getting new customers to improving your search rankings. On top of that, it facilitates customer service and satisfaction. Interacting with customers one-on-one makes them more loyal. This all adds up to a more successful business.
Develop Your Social Media Strategy
But what if your socials are stagnant? It can be hard to build a following on the major platforms when there are so many details to consider. When in doubt, do what the best brands do: hire social media professionals. They can create a social media posting strategy for your company and grow your following. And building a following is more important than you think. Most of your customers check your Facebook before doing business with you. Social media is no longer "for kids"– it's essential.
Online Marketing Help From Industry Experts
We've thrown a lot of information at you, but don't get too overwhelmed. The expert team at Media Monster is always ready to help with all your online marketing needs. We understand that your time is valuable, so we take care of the details. That leaves you to sign more deals and focus on what's important: your business.
Learn More about our services below:
Email Marketing Services Los Angeles